well, reading b's blog make me miss my most fav and best-loved childhood books, the Anne of Green Gables series by Lucy Maud Montgomery... i feel like bringing my whole series of 'anne books' here to read it again, for the nth time!



b, here's wat my AOGG looks like: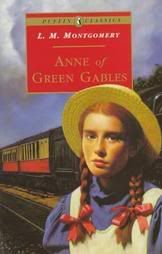 i have the Puffin series, who only published until the 6th book, Anne of Ingleside. god knows y they didn't complete the set by publishing the last two: "Rainbow Valley" and "Rilla of Ingleside". or maybe they did publish, but the bookstores here are always running out of stocks... will look for it the next time i'm at the bookstore. i wonder if they still have the same cover version. i'd hate to have the last two books in a different cover version from my previous 6... hmm...