*phew*

had the craziest shopping trip ever! can anyone believe that i actually shopped for 13 hours straight??? crazy or what?

10.00 am: arrived at somerset station. walk-walked around heeren, but most of the shops were not open yet.
10.30 am: stepped into takashimaya. and so, it all began...
12.00 pm: received sms from N saying she'll be coming in (from her sis's place in JB) to join me. Continued shopping.
2.00 pm: already laden with shopping bags, met N in front of kinokuniya.

me: hi, what time did u.....
N: quick! need to save time! so much to do, so little time!
me: ???

2.30 pm: after gulping down my moss burger, barely tasting it, continued shopping.
4.00 pm: arrived at isetan, wisma atria.

N: OMG, look at the dragon-long que!
me: ya lor. so u still wanna try?
N: don't care lar. i'll just try it out here. luckily i wore such a small n thin spaghetty strap today! (proceeds to remove her jacket)
me: ???

5.00 pm: just coming out from the stationery department of isetan.

N: oooo... that's Din Tai Fung! their xiu long pao is simply out of this world!
me: (only half interested) really?
N: yeah yeah! let's go have some, my treat!
me: but it's nearly dinner time...
N: we'll just try one 'long' (basket) of xiu long pao. only 5 pieces mar, n they're really small. (dragging me into the shop)
me: ???

6.00 pm: in heeren.

me: ei, how come so few shops only?
N: used to have a lot wan meh?
me: yeah. last time, they have lots n lots of shops selling all the cute-cute stuff. now only a few nia... sien lor...
N: nvm, still have a few. let's go check it out!

7.00 pm: back in taka.
8.30 pm: received phone call from cousin.

cousin: hey, u dun wanna come back ar?
me: erm, not yet. just finished dinner. where r u?
cousin: we're at the esplanade. hey, marina square having midnight sale. u wanna come over?
me: oh? ok! i'll call u when i get there.

9.30 pm: still in taka

N: OMG! look at the time! gotta go. i need to meet my BIL at 10! u still have anything u wanna see/buy?
me: nope, let's go.

9.45 pm: parted with N at orchard station.
10.15 pm: met up with cousin at marina square, after walking against the throng of ppl heading for city hall station. continued shopping despite the torture on arms (from carrying all those shopping bags) and legs (from walking too much).

cousin: aiyo, so many things! dun forget u'r going back by bus to kl tmr hor. and just hope u dun get taxed at the customs!
me: hehe...
*the customs officers din even glance at me!

11.15 pm: left marina square.

hmm... but actually, didn't really buy a lot of stuff lar...

some shirts for performance from taka...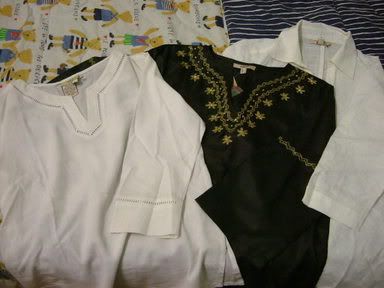 amy tan's latest book (i read ALL her books) from kinokuniya, ngee ann city...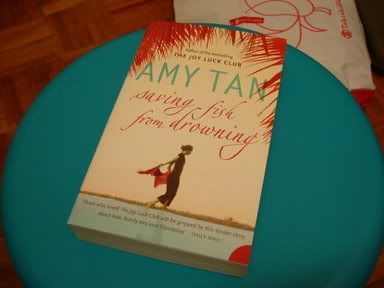 some tops for work (i know it's not exactly office wear, but heck cares!) from marina square & ngee ann city...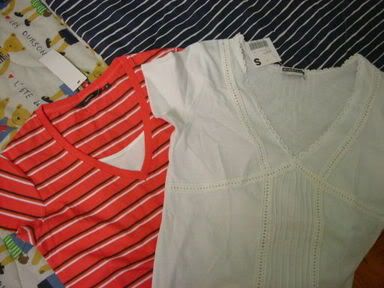 some magnetic bookmark clips for YW, Spring, K and R from taka...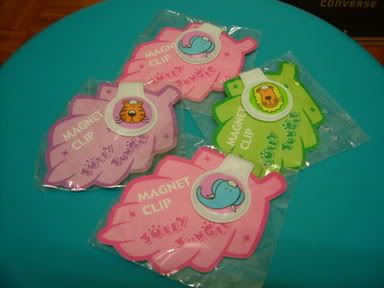 a mickey T (one of my fav brands!) from isetan... (M-Industry in bugis junction selling this same T at different price, sgd3.95 more!)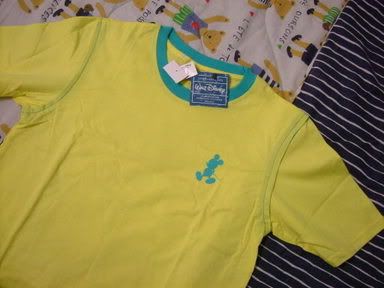 mickey T - back view...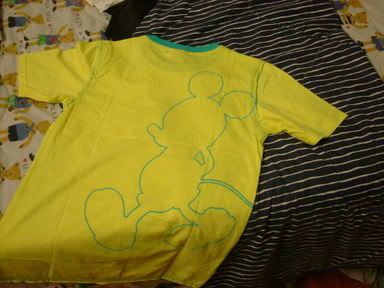 a very cute piglet mug from heeren! i must say this is my most 'satisfied' purchase from SG this time round! tho' a tad expensive, but it had me grinning from ear to ear the moment i laid eyes on it. i HAD to have it! :Þ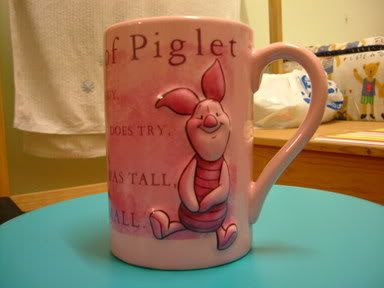 piglet mug - back view...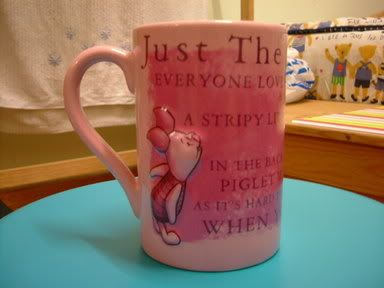 a pair of pink walking slippers from heeren. how come converse in m'sia dun sell slippers ar???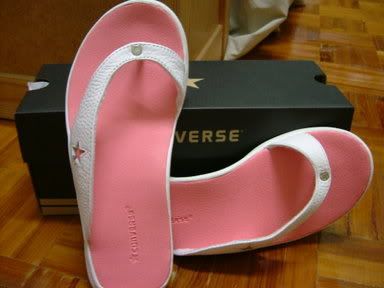 a very cute suction mug cover from taka!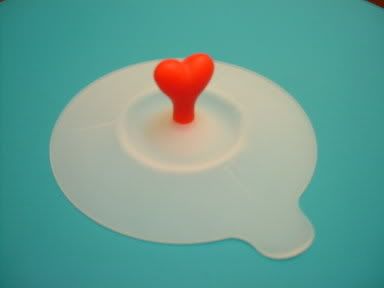 see? it even matches my new piglet mug! kekeke...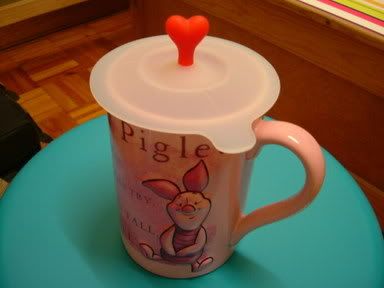 a little bee pencil for N (an ardent pencil collector) from bugis junction...



a dragonfly pendant from taka (mom said she'll pay for this, as my birthday prezzie! hehe...)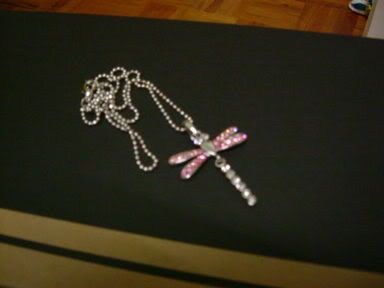 see? like that considered a lot meh? :Þ