n as usual, the highlight of such events is the lucky draw! hehehe... we were fortunate to not only have enough presies for everyone, but we get to draw 2 prizes!



in the afternoon, i drew a (compaq) ipaq personal mini-cd player! it's among the most coveted prizes... hmm... but i dun have much use for it ler. not really the kind of walkman/discman totting gal.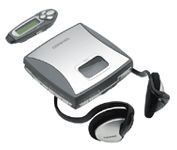 then at nite during the dinner proper, i drew an electronic cake mixer! gosh, i should've waited until this weekend to make my cake! then my hand won't become cramped from all those manual stirring n mixing... hahaha... i know biow is laughing at me now, coz before i started making the cake, she did warned me abt the stirring n mixing part... but i assured her that i can do it manually.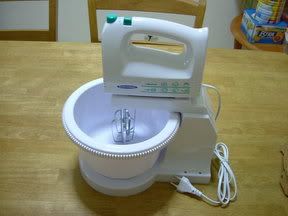 but i think getting this mixer is not that great lar... mom oredi has a mixer which she doesn't use anymore... i can always get it from her if i wanna continue baking. hmm... but then again, at least it's better than getitng those 'yu yan sang' chicken essence or mushroom.



also, during the annual dinner, my group won a food hamper for getting first prize in the games. hehehe... which group won't win with ME as the team member? kekeke... actually, i'm supposed to be one of the working com for this annual dinner + christmas celebration, coz it's under my dept's 'jurisdiction'. but my hr manager decided that i should join in the games, coz being the active (in other words 'noisy') gal that i am, i would set the whole atmosphere for the nite to be fun.





joy, peace n happiness to the world! merry christmas!!