1st day of cny, brought outstation (piao) cousins to Jonker Walk. seems like there's no other place to go in m'ca... *sigh...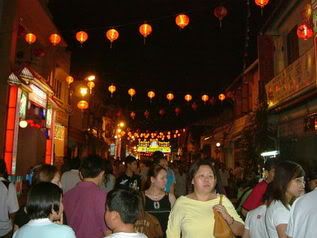 with US cousin...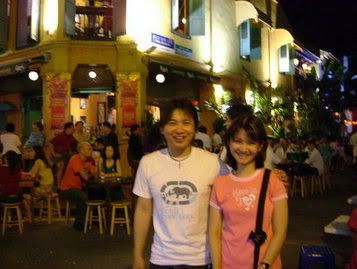 2nd day of cny, (tang) cousins belanja us lunch, n lunch was interrupted by this 'lang-sai'.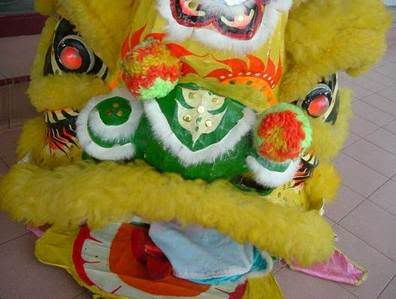 night of 2nd day, gathering with (piao) cousins... here with Jean (Singapore cousin's maid), nieces Kelly, Careen and Li Huey.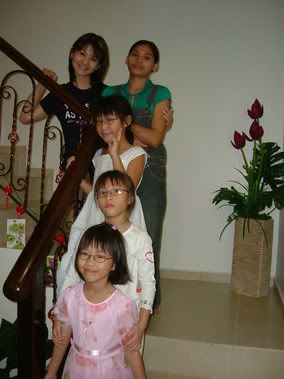 i'm quite close with Jean, coz every time i go to singapore, i sleep with her! and she likes to talk to me... what to do, i'm a good listener mar...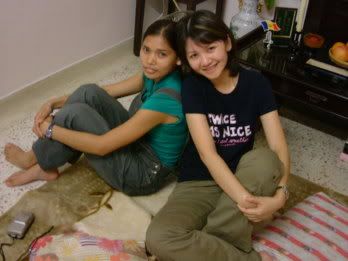 oh, n i help Jean with the kids too... coz i'm their fav ah yee!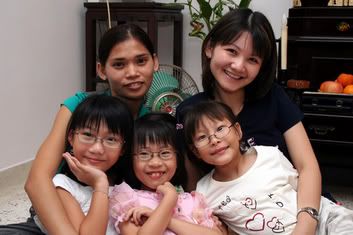 3rd day of cny, went for gathering with 2 groups of ex-classmates. 1st group was with my f6 mates, as shown here. abt 13 of us showed up. 2nd group was with my f5 galfriends... forgot to take pics, coz was too bz yakking!